Start Small Dream Big (SSDB) is an initiative started by the Early Childhood Development Agency in 2015. It is aimed towards inculcating good values in our children in the early childhood sector and encourages them to give back to society. It recently concluded on 10 Oct 2020 during the Early Childhood Conference. A few of our PCS Grow and Glow Centres participated in this year's movement and you can see some of their stories here: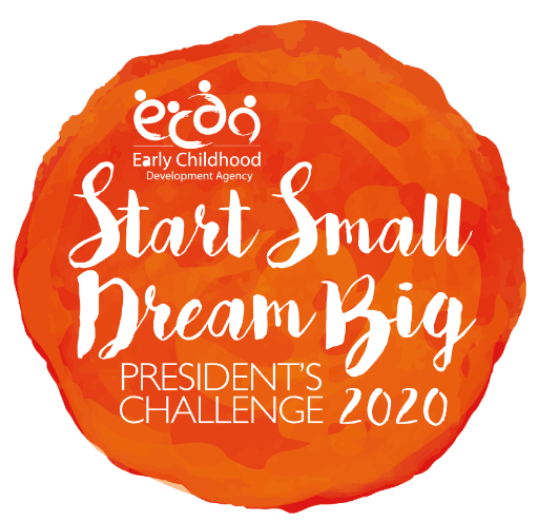 During this COVID-19 season, Children at our PCS Grow & Glow @ Hougang centre learnt how to protect themselves through good hygiene habits and showed appreciation and love to those around them, including their parents, neighbourhood cleaners and also the delivery heroes!
Click here to read all their stories
---
Our PCS Grow & Glow @ Jurong West centre pledged to make Singapore a better place through the 3 Rs: Reduce, Reuse and Recycle. The centre set up collection boxes for recycling materials and used recycled materials to make toys!
Click here to read all their 3 Rs stories
---
The theme that our PCS Glow & Glow @ Ghim Moh adopted this year was to show appreciation to the Essential Workers. Our children learnt about how the pandemic has impacted lives and why they need to stay home. They also learnt the importance of washing their hands regularly to fight the virus.
Click here to all of their SSDB stories
---
This year, our K2 children at PCS Grow & Glow @ Ang Mo Kio made DIY hand soaps and distributed them to the migrant workers , elderly, and essential workers in the community!
Click here to see some of the stories for previous years
---
Kudos to all our little SSDB ambassadors!